I'm finally getting my act together and joining this linky party! You can see more bucket lists or join the linky party here at A Cupcake for the Teacher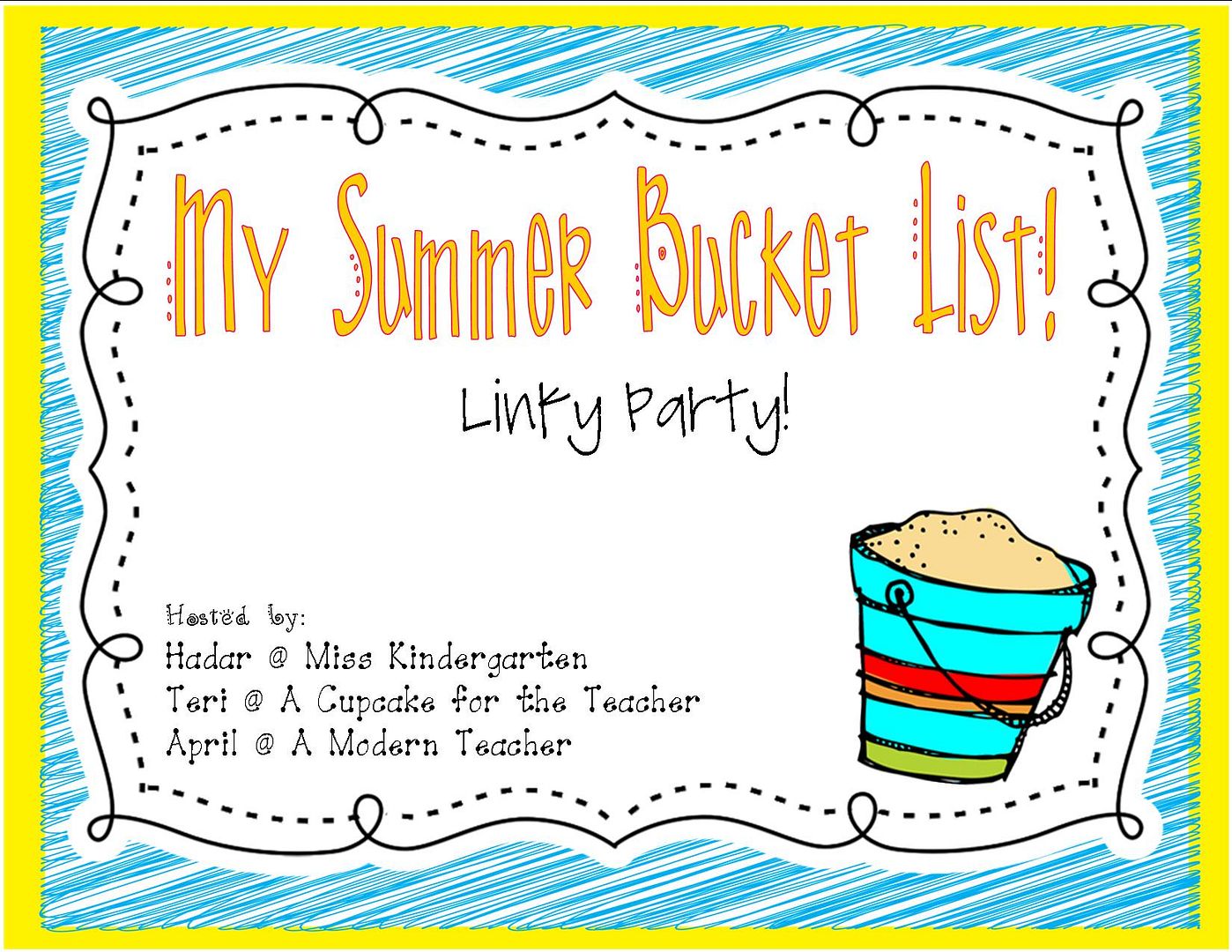 Professional Bucket List:
1. Organize my classroom in a super meaningful/purposeful way! Inspirations on my Pinterest board click
here
!
2. Make this amazing organizational masterpiece as seen all over Pinterest. This particular version is from
Molly at Lessons with Laughter
3. Sort through materials and pitch whatever is no longer relevant/useful/deemed unworthy.
4. Set up a math workstations area for my classroom…I have to paint a bookshelf that is covered in cobwebs in my parents' basement to hold this amazing amount of learning funness!
5. Read Debbie Diller's Math Workstations from cover to cover!
6. PLAN!!!! Next year I'm switching from bilingual 2nd grade to bilingual 1/2. I need to meet with my teammate and plan!!!!
7. Finish creating my Splat unit.
8. Continue to create bilingual materials for freebies and for sale…I've been slacking!
Personal Bucket List:
1. Finish the Couch to 5K running program. I'm on week 5 now, and the runs are getting longer and I tend to psych myself out during the run – "this is boring", "nobody will know if I stop now", "who says running is good for you?!", "why did I decide to do this, it's lame"…and more. I use an app for my android phone to keep track of my progress, there are apps for iPhones too!
2. Participate in the Lozilu 5K Women's Mud Run!!!! To keep myself motivated I'm signing up for this event later this summer. I'll have had 2 weeks of being able to run a 5K at this point, so I think I should be up for it. Granted everyone I know thinks I'll get hurt considering I'm super accident prone…they're probably going to take bets, but I will not let their negativity bring me down! Have you done a mud run? Looks super fun!
3. READ! Any recommendations?
4. Celebrate our 5th wedding anniversary by doing something different. With my husband studying and working it's hard for us to get away, but I need to think of something because holy moly – 5 years!!!
That's it for now! I hope that this helps me stay accountable. I am good at making lists, not always good at checking things off them, or even remembering where I placed the list to begin with! This should help!
Cheers!
Mrs. Castro
Pin It